Attendance & Punctuality
Here at Etone we want to build our learners, so they are as prepared for a competitive future as possible. The best way for our pupils and our families to support this is by maintaining excellent attendance. With our target being 100% attendance, we want to support our pupils in achieving this.
From the table below, you can see the impact time off can have on a pupil's education and how it is so important to maintain excellent attendance: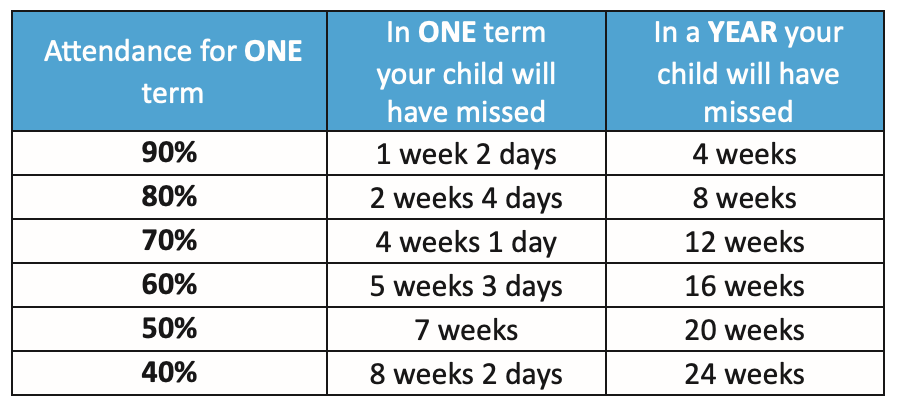 Additionally, we expect our pupils to be on site in their form rooms by 8:45am. Where pupil's arrive late, they will receive a break time detention with appropriate sanctions for further instances of lateness. We strive to ensure that pupils make the most of every second of their learning and pupil's are prepared for their futures in the workplace.
The table below highlights potential lost learning time across an academic year: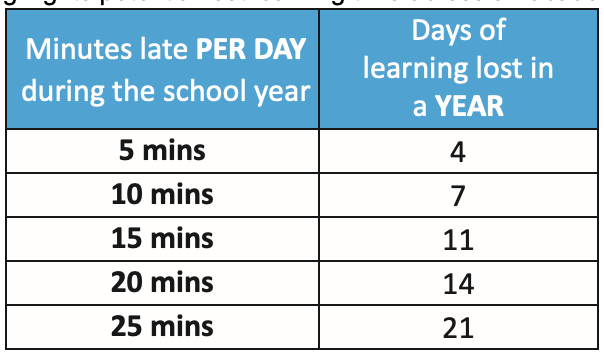 Check out our guide which aims to provide guidance attendance and punctuality at Etone.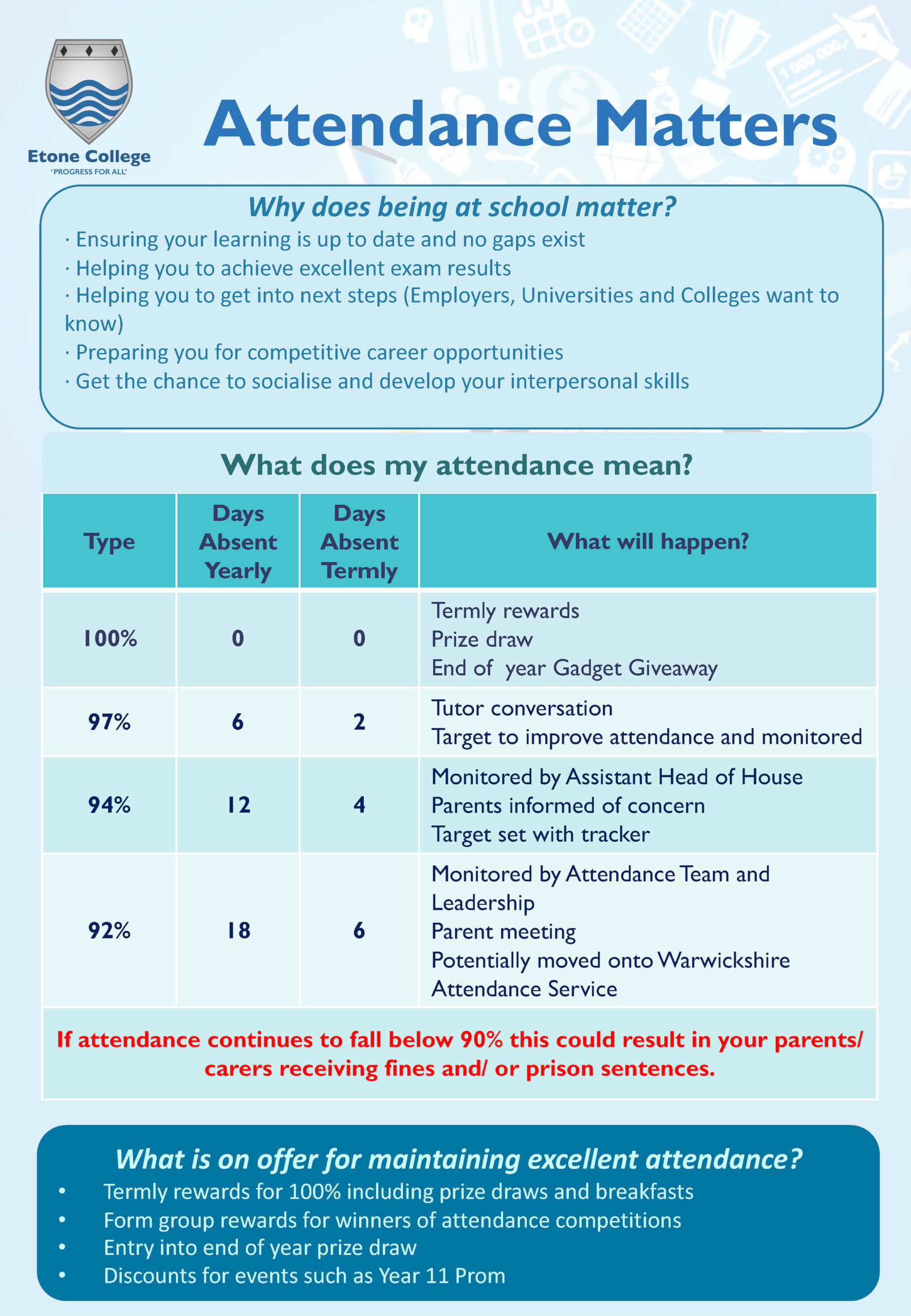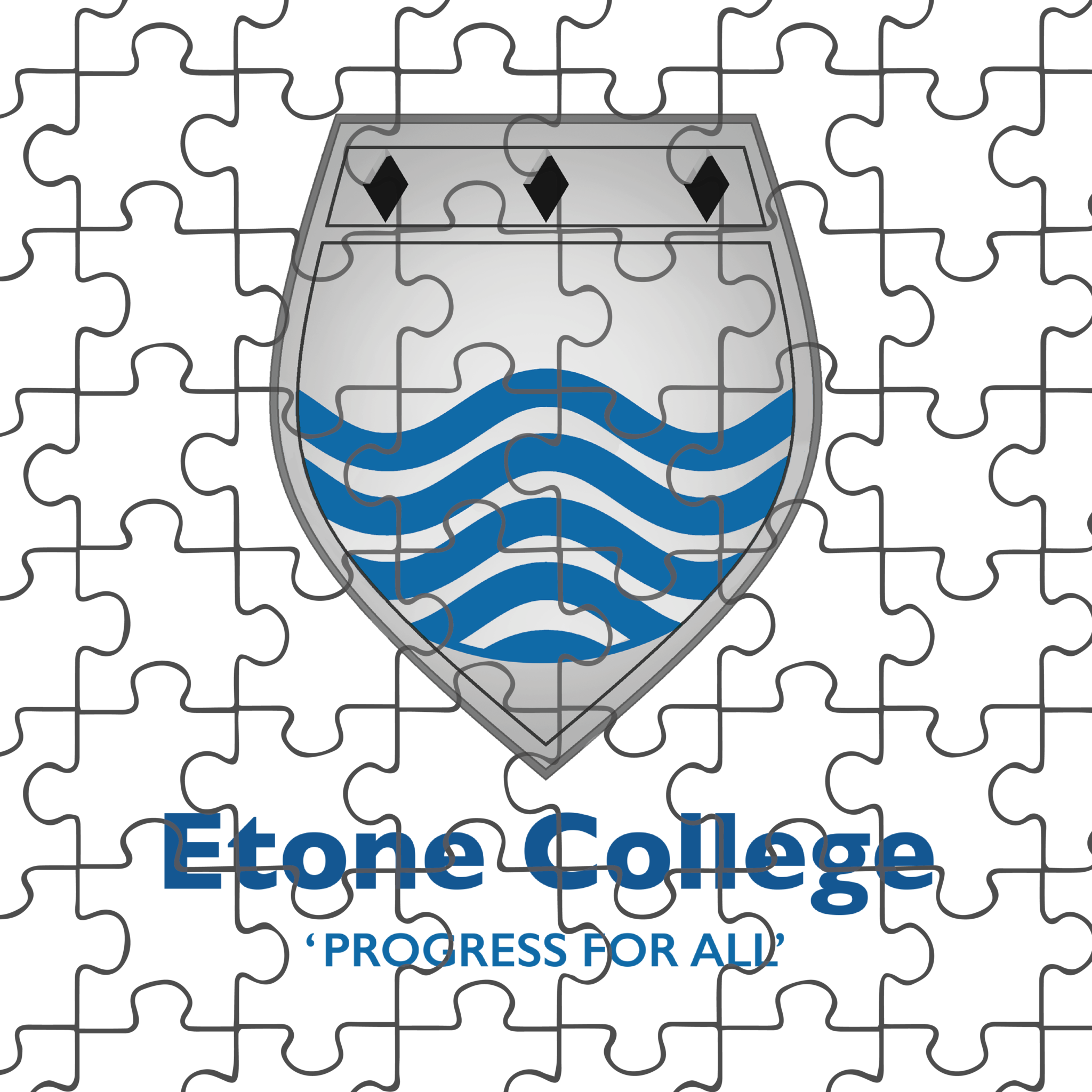 EVERYDAY IS A PIECE OF THE PUZZLE
Imagine your attendance is like a jigsaw. Every day you are at school is another piece. Without excellent attendance the picture would be incomplete, with gaps.