The Academy Offer
September Cohort Now Open
The academy programme offers an extension to traditional youth football, by offering players age 16+ with the opportunity to continue on their footballing journey in supporting their dreams and aspirations of building a career within the game.
Our academy is designed to aid and support those players wishing to continue pursuing a career within the game, with a programme designed to offer support and guidance in helping to achieve those aspirations through structure training and developmental sessions to help understand the demands and requirements as they progress into adult football.
All players offered the opportunity to join our Academy do so, knowing that the programme they will sign up to has been specifically designed to incorporate a football and educational element that is paramount to aid their development.
New for September 2023
Etone female football academy applications open. This is a new and exciting opportunity for females to be part of a full-time education and football experience. Find out more
HERE.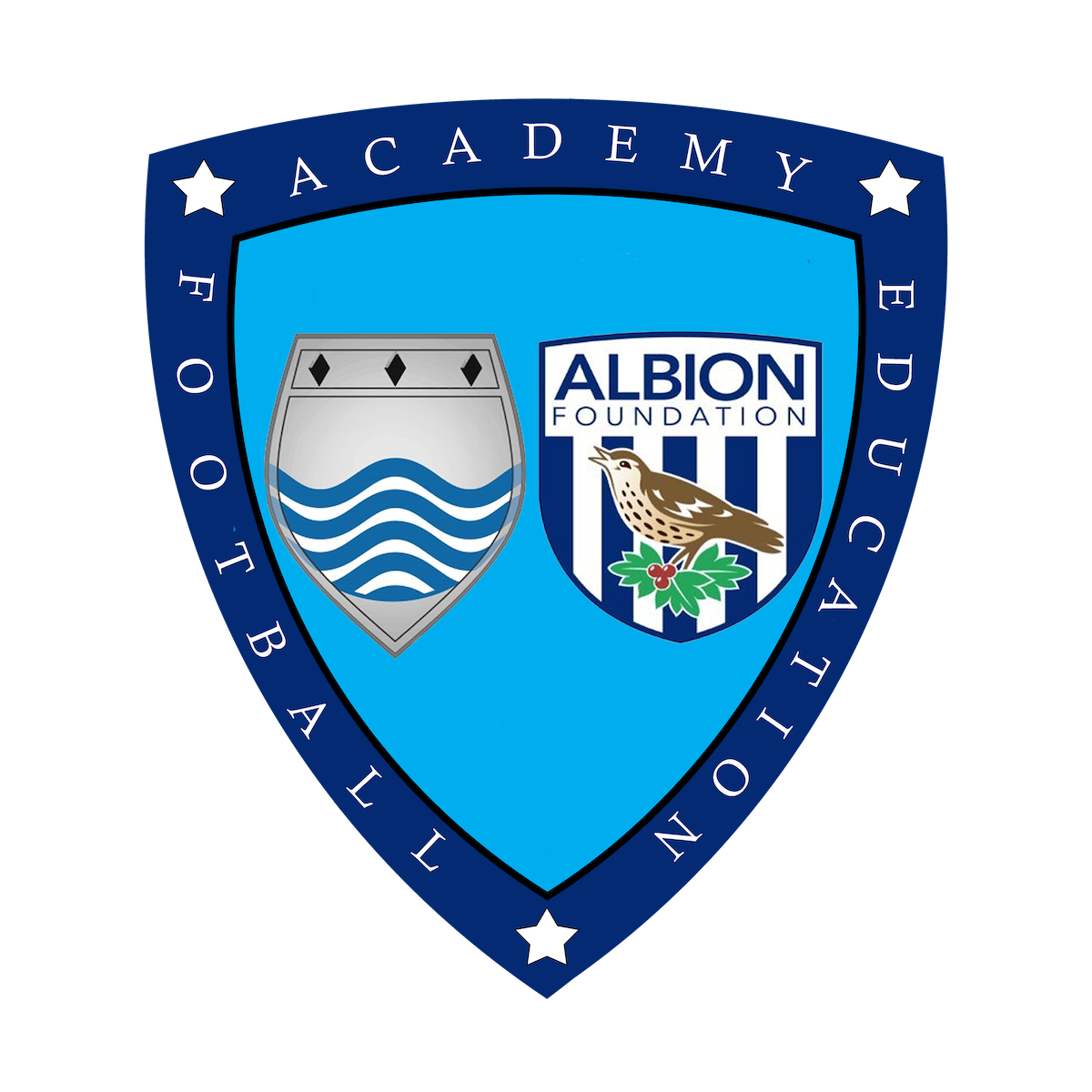 WHAT TO EXPECT
Players receive everything you would expect as a modern-day professional footballer:
Training and games on a range of playing surfaces.
Compete in National Football Youth league/AOC British College League.
FA Youth Cup.
Opportunities to be invited to train, play with under 21's and First Team and/or go out on loan to gain first team experience.
Coaching by fully qualified and experienced UEFA qualified coaches from West Bromwich Albion and coaches from a professional background with a vast experience having worked across all levels of the game.
A fully comprehensive timetable that incorporates both Football and Education which has been designed around their training and games programme.
Match Day Package for WBA provided which includes match day ticket, train and play matches in WB Academy Dome (no transport provided).
Visits to the WBA Academy and Stadium throughout the academic year.
Analyse games throughout the season, providing video clips and analysis session around the game.
WBA Professional player appearances throughout the academic year.
FA Tutor to deliver a FA Level 1/2 Coaching course and referee opportunities.
There are many potential pathways open to graduates on completion of their academic journey, which may include but not limited to:
Further Education
Opportunities to attend University and/or Football Scholarship within America.
Football
Scholarship at a Professional Football Club.
Contract offer at a Professional Football Club, Non- League or Club with the Football Pyramid.
Employment
Football Coaching or Career within Leisure Industry.
Expression of Interest
Join The Team
If you feel that the Etone Football Education Academy is the place that you would like to continue developing both as a player and academically from September 2023, then to secure your place at one of our trial dates please complete online registration form confirming which date you would like to attend. Once you have registered, all you will need to do is attend the trial date selected, where you will be met by members of the Academy who will arrange for you to then take part in a training and/or games session that will allow us opportunity to gain a greater understanding of you on the pitch. All players who wish to attend the trials will be required to attend with correct kit to take part in a training session including boots and shin pads with plenty of fluids – changing facilities and showers will be accessible to use after training. You can
APPLY NOW
for trials by clicking
here.