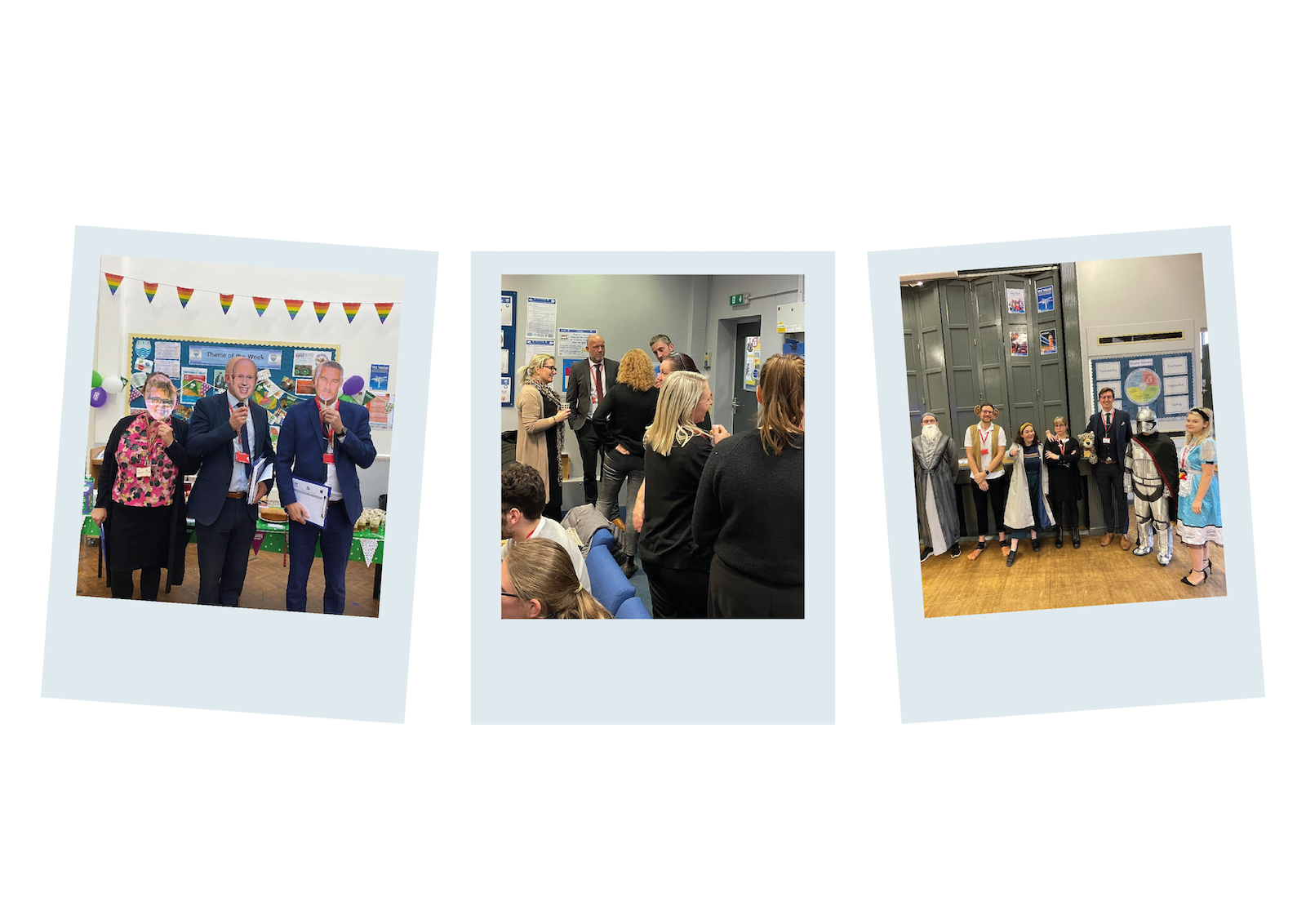 Staff Wellbeing
At Etone College, we place a very strong importance on wellbeing for all members of our community. This includes a commitment to staff wellbeing. We place staff wellbeing and workload at the heart of our decision taking and policy making. We meet regularly with a staff group which includes representatives from each faculty to listen to their views on workload and wellbeing and respond swiftly to their suggestions. At Etone College we:
Place a very strong emphasis on a whole school approach to wellbeing
Have an open door policy and listen to the needs of our staff
Regularly survey our staff to collect their views on workload and wellbeing
Carry out face to face meetings with staff to collect and respond to their needs
Value every member of staff for the contribution that they make to our school community
Place workload and wellbeing at the heart of our decision making
Are committed to responding to all DfE document including the Workload Reduction Toolkit and the Wellbeing Charter
We underpin everything that we do with our Etone Values - we are both a caring and supportive school for all members of our community. At Etone College, we take a collegiate and shared approach to our work and are a solution focused school – everybody benefits because everybody contributes.
Department for Education Wellbeing Charter
ECF Plus
At Etone College, we are committed to delivering the Early Career Framework but also take every opportunity to ensure that our provision goes above and beyond. Click on the link to find out more about our Etone ECF Extras offer
Previous News Stories
Read all about some of our Good News stories for staff and pupil wellbeing below.
One way in which I feel that Etone supports our wellbeing is through our individual faculty wellbeing representatives who meet often to discuss how to continue to improve wellbeing across the school. For example, we have adapted our feedback sheet at KS3 to allow a plethora of fix it codes which contains tasks that stretch and challenge the high ability pupils as well as differentiated tasks for other pupils. Staff can then give personalised feedback that targets pupils' areas of improvement through highlighting the code. This reduces teacher workload whilst still providing personalised beneficial feedback for students and has worked effectively to enable pupils to make progress and learn from their mistakes.
Another way in which I feel that my wellbeing is supported at Etone is through climate walks by leadership, which allows staff to feel consistently supported. We also have staff shoutouts which is a nice opportunity to praise colleagues on the weekly bulletin which is sent out to all staff. We also have time to talk after school sessions which are an opportunity for staff to meet at the end of the day and catch up. There are also bacon butties at breaktime for all staff at the end of a long term! These small acts of kindness towards the staff body and many more supportive strategies at Etone not only improve staff wellbeing but also creates a positive working environment that I feel honoured to be a part of.
Small gestures show staff that the little things are really appreciated - it is recognised that all tasks are part of a bigger picture and staff are thanked such as staff shoutouts, praise cards, bacon butties, etc.