Theme of the Week
Active Citizenship
Exam Countdown
Year 11 and Year 13 Mocks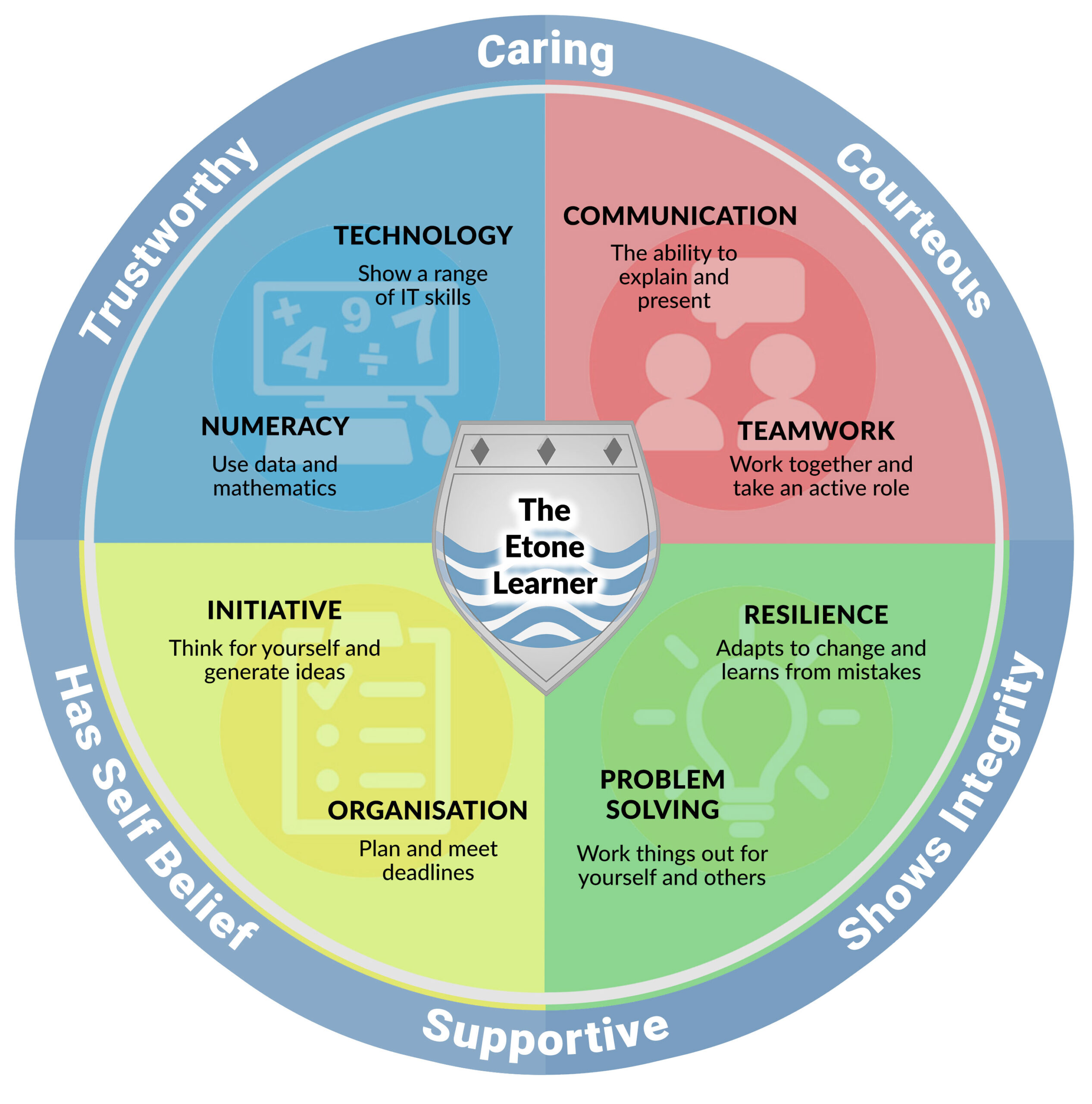 Each week Etone College recognises a different theme – this is known as our Theme of the Week. The Theme of the Week recognises important local, national and international events as well as linking into our Learning for Life programme which delivers Relationships and Sex Education as well as Citizenship, RE and Careers. The theme to start the year was what is means to be an Etone Learner with a focus on employability skills, values, expectations and aspirations. The Etone Learner shows the key employability skills that pupils will develop whilst at the school and the values that we promote.
We have been recognising the following through our assemblies and Learning for Life programme as well as curriculum events.
6/9 The Etone Learner

13/9 Belonging to Etone

20/9 Resolution and Resolving Conflict and

Celebrating the International Day of Peace

27/9 Rights and Responsibilities
4/10 Celebrating Diversity

11/10 Democracy

18/10 Active Citizenship
So far this term in English, pupils have been recognising Roald Dahl Day and learning about Jeans for Genes in Science. The History Department will celebrate Black History Month in October and MFL will be carrying out events to recognise the International Day of Languages and how languages are important for us all. In Maths pupils will learn about Ada Lovelace Day and recognise World Food Day through Create. We also teach pupils about the very important Restart a Heart Campaign through Science and assemblies. Each House has also launched its House Charity and details of the charities that we are supporting can be found below. We are very proud of the contributions that our pupils make and how they are all active citizens.