This term our pupils have been celebrating Black History Month as part of our wider Personal Development curriculum. Our pupils have had the opportunity to explore some of the most culturally significant events through; form time activities, assemblies and in their History lessons where there have been keen focuses on historic events surrounding the black community. This is an important aspect of Etone College as it underlines our key Etone Values, namely 'Be Supportive' and 'Caring'. Our pupils have shown respect as they develop their understanding of the past and work together to have priced in a fully collaborative future.
As one of the final events of our celebration we are excited for Friday 20th October's special menu from our Etone Bistro: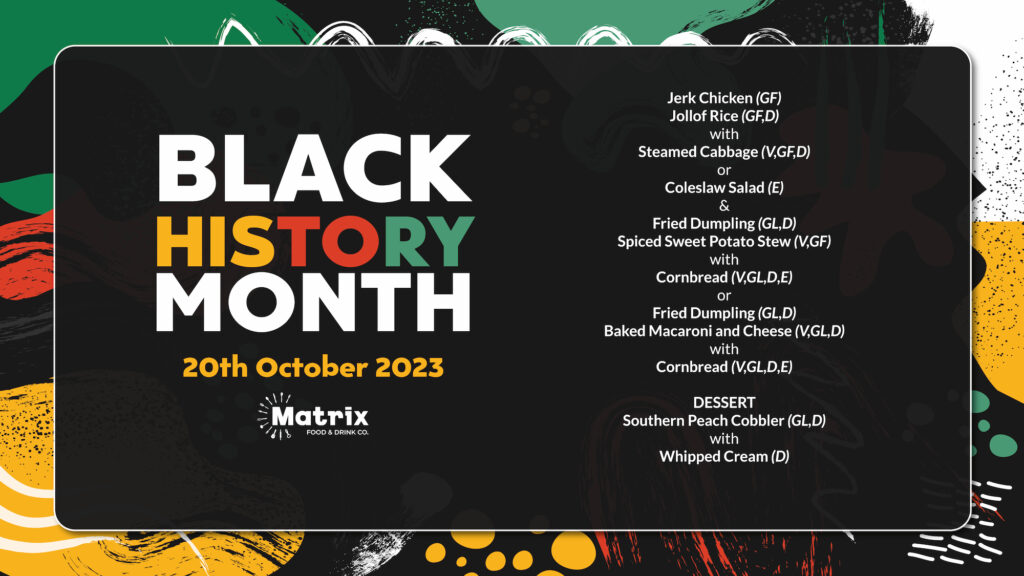 So check it out as your taste buds explore some truly fantastic, cultural dishes.