Careers
Valuable Support & Advice
The aim of CEIAG is to help students to know themselves, to develop a critical approach to information about jobs and educational opportunities, and to give them the skills to make good decisions about their future.
At Etone College, the Careers Programme is delivered throughout Years 7 to 11 during the pupils PSHE lessons and with additional calendared careers enrichment opportunities. We believe that by providing regular, impartial information about the variety of careers and pathways, pupils can make an informed choice about how to get on to their chosen career path.
General
---
STEM
---
Health / Care
---
Public Services
---
Forces
---
Education
Careers Advisor – 11 – 16 years
Miss Waite
Email address (careers@etonecollege.co.uk)
Careers Interview Request
Careers Café every Tuesday in the "ICE" room with Miss Waite & Mrs Barlow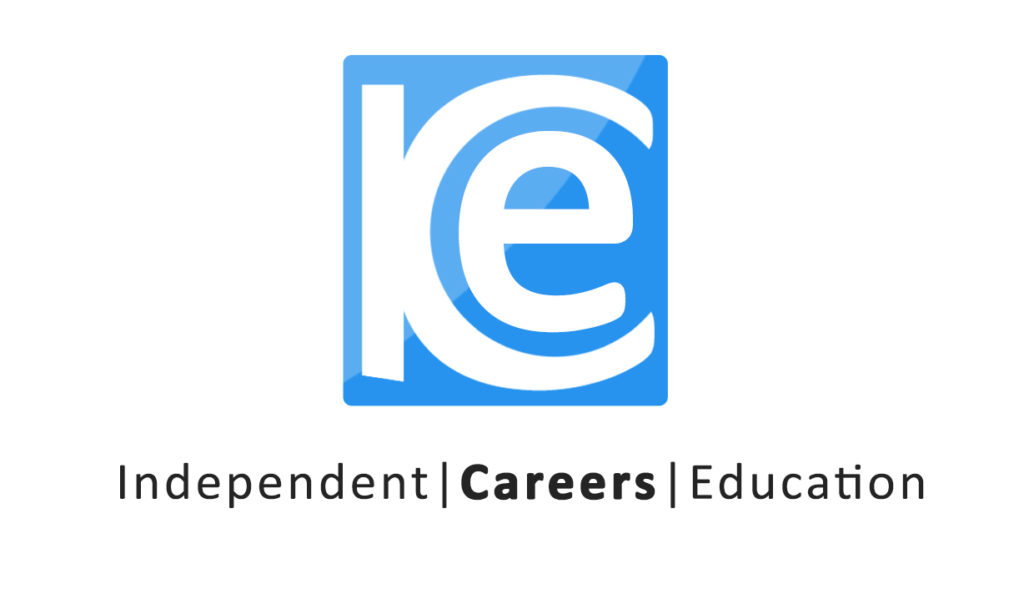 What is Labour Market Information (LMI)?
Labour Market Information (LMI) tells us all about what is happening in the world of work, or the labour market.
What can LMI tell us?
- The number of job vacancies in each job sector.
- The type of vacancies — if they are part-time, full-time, temporary, seasonal or permanent.
- General trends in the world of work — such as which types of business are doing well or failing.
- What kind of businesses are opening, or closing down, in your area.
- The skills and qualifications that employers are looking for.
- What qualification levels and subjects people have.
- How many people are looking for work.
---
Why do I need LMI?
- LMI can give you a clear view of what is happening in the world of work, so you can make realistic plans when choosing your career.
- Knowing about things like the number and type of job vacancies, how work is changing and what employers are looking for can make it easier to plan what to do next.
- It will also help you to find out about the qualifications and employability skills you will need for your career ideas.
- LMI can give you an idea of the job situation and help you to find out which subjects or courses you might need for your career ideas.
The word Curriculum Vitae literally translated means the story of your life. The words Curriculum Vitae are usually abbreviated to CV or C.V. and you will sometimes see it incorrectly written in lower case as c.v. or cv. Your CV is a very important document; with it rest your hopes and dreams for the future – that next step up the career ladder, a better position, more money, new challenges, etc. Your CV therefore has to represent the best you have to offer if you do not want to miss out on that job you saw which was 'perfect' for you.
These days employers often receive a lot of CVs for each advertised position – jobs advertised in national papers can often attract hundreds of applicants. So your CV has to be just that little bit special to stand out if you want to obtain interviews. The good news (for you) is that most people do not know how to write a CV and only spend a short time preparing a CV. Writing professional CVs is a skill, which these people have not learnt.
Of course your CV can continue to work in your favour even after it has obtained an interview for you. It can help you at an interview by carefully focusing the interviewer's mind on your good points and on your achievements. Once you have left the interview it will continue to work in your favour as the interviewer will probably reread it before making a decision, either on who should be invited to the second interview stage or who the job should be offered to.
Look at the following websites to find out how to write a successful curriculum vitae:
Alec.co.uk – CV tips - Easy to use site, with lots of tips and hints about getting the most from your CV and lots of sample CVs to view.
Career Advice – CV information - This website contains information about what to include in your CV and how to match your skills and experience to the job in question.
Monster – Complete guide to CV preparation - Useful information about writing a CV.
Next Step – CV advice - The careers section of the DirectGov website. Includes advice on all aspects of job hunting and features a CV builder.
PlanIT Plus – Writing your first CV - This Scottish website is straightforward and easy to use, with CV examples for you to view. There is a template CV for you to have a go at writing your own. Some of the facilities on this website do require you to be signed in.
Prospects – CVs and covering letters - Includes information on writing a CV, what to include and not include. With sample CVs to view.
Reeds – Career tools - Features a CV builder, where you can enter your details and it will compile the document for you. There is a charge for some of these services, and most require you to be signed in.
Salon Jobseekers – CV advice, interviews and jobseeking - A website specially designed for those who want to work in the hairdressing or salon industries. Includes advice on CVs, interviews and job seeking. There is also an opportunity to register your CV.
Target Jobs – Downloadable CVs - Mostly aimed at graduates, but contains several formats of CV, which you can download.
The CV Centre – A CV centre guide - Although this is a CV writing consultancy, there are several free articles to view that contain advice on getting the most from your CV.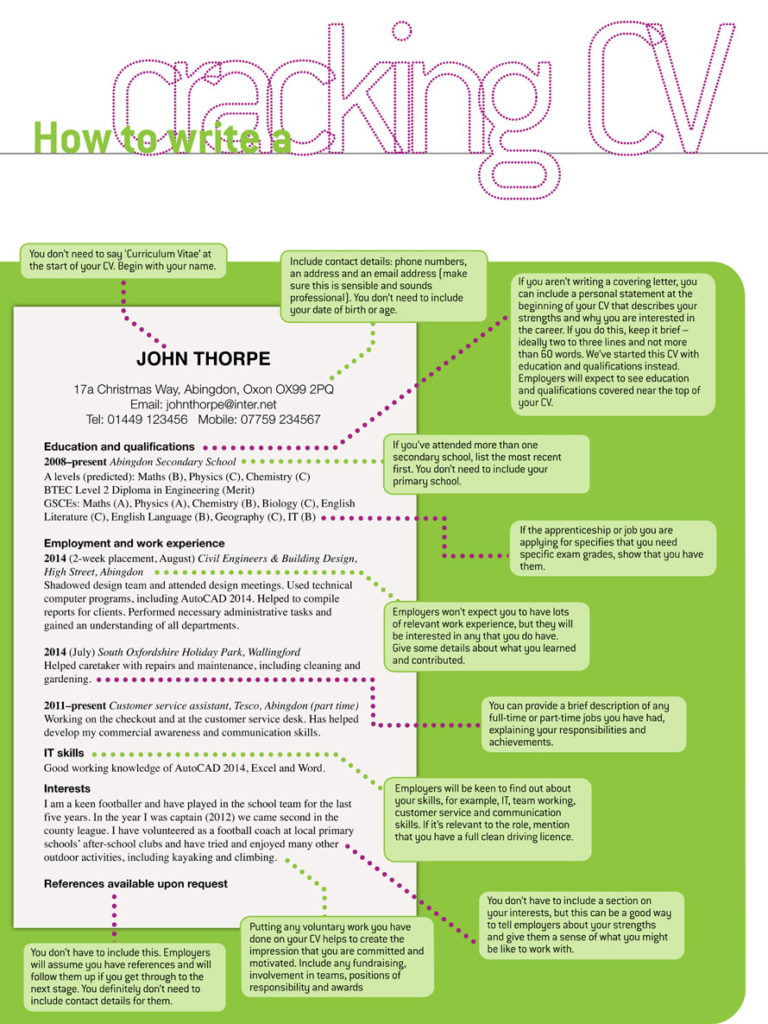 The aim of any application, by letter, CV or application form, is to get an interview. Having got the interview it is very important that you prepare yourself properly, do as well as you can at the interview and, if you are unsuccessful, learn from the experience.
---
Preparation:
Find out about the organisation. What do they do? How many people do they have? Ask everyone you know, go to the library and read newspapers to try to find out as much as you can about the organisation.
Think about yourself. What skills, qualities and achievements have you got that would interest the interviewer. Read your application again and pick out the things you'd like to come out at interview.
Plan your journey – make sure you know exactly where and when the interview will be and let them know you will be attending. Plan Your Journey and aim to arrive at the reception area of the company at least 10 minutes before the interview. If possible, have a dry run beforehand and an alternative plan in case something goes wrong. Check the location on a map if you need to. The local library will probably have copies of local maps. For interviews in another town or city, the company will probably send you a map and details of how to find them by rail, car, bus etc. If they don't, telephone them and politely ask the receptionist to send you details. Have a pen and paper handy in case these are given over the telephone. Decide on your preferred method of transport and check the timetable with the bus or rail company.
Dress appropriately – choose clothes that suit the type of work and fit in with the organisation's image. Aim to look clean, neat and tidy. Get your clothes ready the day before.
---
Use the following websites to help you find out how to complete a successful interview:
---
---
BBC Northern Ireland Learning – Interview advice
Lots of interview advice, not just specific to Northern Ireland. There is also an interview game where your responses can be rated so you can see how you're doing.
College Grad.com – Mastering the interview
An American website, but a good basis for you to prepare some possible interview answers. This article features fifty standard questions you may be asked at interview.
---
DirectGov – Preparing for an interview
Lots of information about the interview process, from how to prepare to what to expect on the day.
---
Employment 4 Students – Interview advice
Information about what to expect from an interview, some standard questions to help you to prepare and some advice on body language.
---
Monster – Coping with interviews
Lots of articles on all aspects of the interview process, from preparation and presentation to answering questions. Also includes a virtual interview.
Level 7 – The Interview Techniques Guide
Level 7 is a step-by-step film guide to interview techniques – helping school leavers prepare for the world of work. You'll follow Chloe as she progresses through the 7 levels and pick up essential advice along the way. Each level lasts around 5 minutes and the full programme takes half an hour in total. The films were recently acknowledged at the MEDEA Awards where the judges suggested that they should be promoted among all young men and women across the EU.
Enterprise is one of the most exciting and important subjects you will learn about. The skills and attitudes that you will learn from studying enterprise are relevant to all aspects of work and your life.To spread awareness of just how vital enterprise is, some of the most exciting companies in the UK today have got together to create this website for you. Have you already achieved a purple merit/commendation for showing enterprise in your lessons? If not, then read on and see what you need to do.
The Enterprise Zone shows you what drives these companies forward and how they've developed to get where they are today. You'll learn what makes enterprise important, how it can work in your life, and how to make the most of your own potential. And from across the whole range of the business community, you'll see examples of enterprise being put into action. Please open the following attachment for more information.
During the last two weeks' of the school term, our Year 10 pupils are offered the opportunity to find work experience placements. The pupils are tasked with finding their own placements at the start of the spring term and have to liaise with Miss Waite, Work Experience Coordinator, in order to have their placement finalised and insurances checked prior to their placement beginning. This year, we are really pleased to report that 100% of our pupils found a placement and have been enjoying their work placements to the fullest. The feedback we have received so far is positive and very encouraging: "He has got on very well, he is a pleasant, well-mannered young man, he must have enjoyed his time with us as he has bought us a lovely bunch of flowers and thank you cards!" "She has been a pleasure to have work with us, really hard-working and polite". "She has arrived on time, with a great attitude towards working and learning how we run things as a business". We are always looking for local businesses to help with work experience placements. If you can offer a placement to any of our Year 10 pupils next year, or for more information regarding work experience, please contact Miss Waite on 02476 757300 or by email at careers@etonecollege.co.uk
---
Work Experience Placement Form - 2019
---
Meet the Careers Support Team
Careers Education, Information, Advice & Guidance
Miss N Waite
CEIAG Co-ordinator
Apprenticeships, Employment and Work Experience