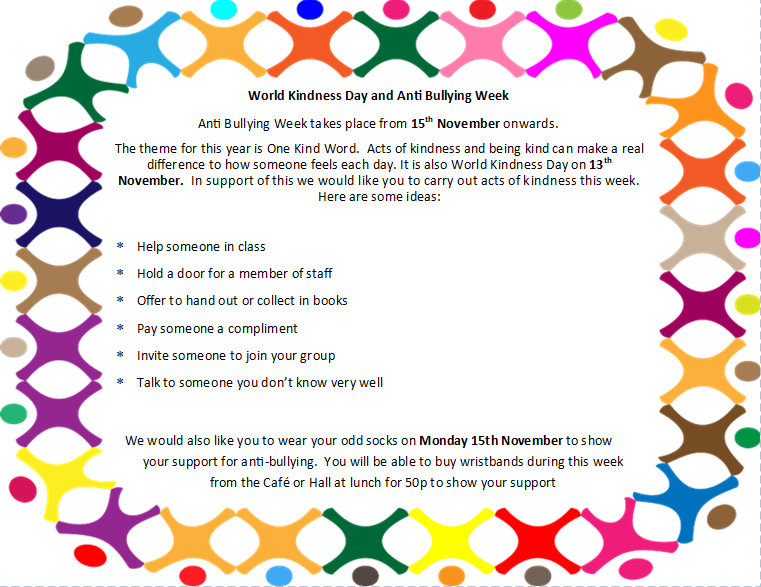 This week at Etone sees the launch of Anti Bullying Week. In line with our Theme of the week our pupils will have the opportunity in assemblies, form time and Learning for Life lessons to explore how as a community we can protect against bullying and support those who find themselves victims. 
This year the theme for Anti Bullying is 'One Kind Word', which as a theme is very apt as we head into the season of goodwill. With that we are asking our pupils to be especially complimentary for the next fortnight and provide a kind word or compliment to friends, family and those people you may not usually speak to often. If we all get behind the campaign as a school, we can have a significant impact on our community and ensure that people do not suffer in silence.
In the lead up to Saturday 13th November's World Kindness Day. Following this we will be asking pupils to take part in random acts of kindness across the week be it; holding the door open for someone, making a gesture or spontaneous, reaching out to old friends or acquaintances and providing help to others. So whatever your act might be make sure you show off the values of the Etone Learner and support your peers.
Remember to Tweet your acts of kindness.